Welcome to the USS Merlin!

"Magic is believing in yourself, if you can do that, you can make anything happen."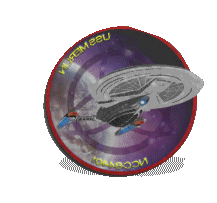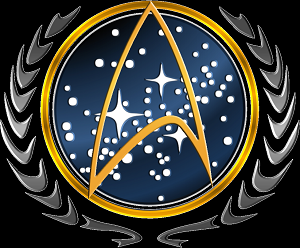 It has been nearly a decade since the Hobus star exploded destroying Romulus and causing various factions, including the Klingons, to prey on the fractured empire. The year is 2395 and the USS Merlin has been launched at a time of great instability. The Merlin is an Excalibur class ship designed as not only a command carrier, but, as a deep space explorer as well (referred to by her crew lovingly as a warp capable starbase). The Merlin has been outfitted with everything she and her crew will need, from defense forces to the latest scientific equipment to the largest diplomatic area that could fit on the ship and even carries a compliment of civilian specialists. This beautiful giant has been given a twofold assignment; the first to protect an unknown area of space at the farthest borders of the Romulan Empire; recently acquired in the Federation treaties. The second to keep the peace, with a renewed focus on exploration and discovery.

Here on the Merlin we strive for 1 thing: to have fun writing. We do this by making sure our stories and writing is the best we can make it. None of us are professional writers, however, we still reach for that excellence. As you look around and think about joining what has become our online family, remember, you won't be joining just the Commanding Officers sim, you'll be joining the crew's sim and it will become your sim too, because it is not just one person who makes a sim, but the simmers who make it a sim. So, look around and read our stories then slip into a uniform and jump in!


**THIS IS AN 18+ WRITING COMMUNITY**















Captain Melody Jones
Commanding Officer
USS Merlin

Lieutenant Commander Marbim Rejal
Executive Officer
USS Merlin

Lieutenant Mathias McPhee
2nd Officer
USS Merlin
Merlin
Home of the Golden PADD 2018 Winner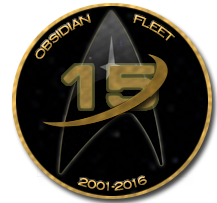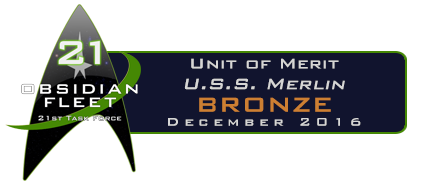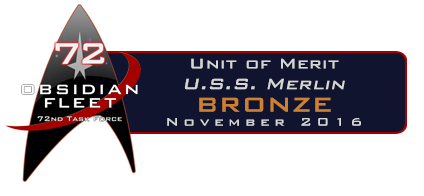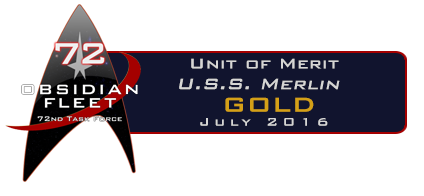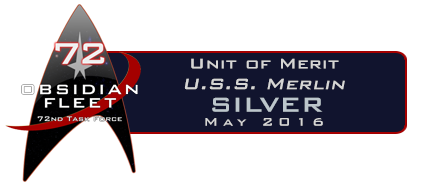 Sim Awards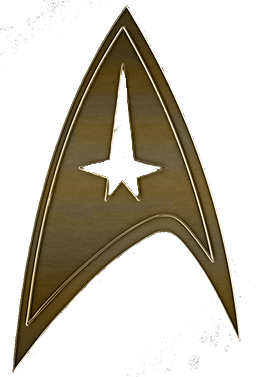 Latest News Items
Posted on Friday 16 July 2021 @ 09:32 by Captain Melody Jones in General News
Hi All

I'd like you all to join me in welcoming aboard Chief Petty Officer Johnathan "Jack" MacGyver who is joining us as the new engineering specialist.

I hope they enjoy writing with us.

Sam
Melody Jones
Posted on Saturday 5 June 2021 @ 12:53 by Captain Melody Jones in General News
Hi all

With "A cry in the darkness" coming to a conclusion soon after the rescue of Commander Miller, here is the brief for our next mission:

First Contact:

The Merlin has been ordered to explore some nearby star systems that may contain life. In one such star system, the Merlin is approached by a small 2 person warp craft. This craft is the first belongs to the Tok and it is their first warp capable craft, its mission to meet whoever is out there. The Merlin is the first vessel they encounter and are invited back to their homeworld. When they arrive, they are welcomed with open arms by the planets leaders and a massive celebration follows and the crew of the Merlin is treated like VIP's
The planet's leader even talks about partitioning to join the Federation.

But all is not as it seems.

Beneath the veneer lies a deeply divided people and the crew of the Merlin soon find themselves embroiled in a bitter conflict. Can Captain Jones and her crew negotiate a peaceful outcome?

Side plot 1) A blast from the past: Gunnery sergeant Beck's past catches up with him as some faces from the past come onboard the Merlin.

Side plot 2) Old friends, new friends: Sansa and our new science officer are sent on a mission together to establish a new colony of Humpback whales off Earth. Tensions run high as the pair don't get along at first. Will they reconcile their differences and become friends and maybe more? Also, a dangerous face from the past makes an unexpected appearance and an unbelievable request.


Sam
Captain Malody Jones

Posted on Thursday 25 March 2021 @ 20:52 by Captain Melody Jones in General News
Hi All

Spring is a time of rebirth so with that in mind I'd just like to make sure everyone is doing ok. Since our move to Zodiac fleet, we've been more relaxed than our previous fleet, but I would like to keep stories and character development moving.

When starting JP which are part of the plot, I'll include everyone initially so they can follow what is happening and hopefully, write solo / own JP's in and around the main plot.

Now according to the rules, each player should be posting a minimum of one post every two weeks. Does this seem like an achievable goal to everyone? This can include solo posts. I think these should be separate from the main joint JP's that include everyone, which I'm trying to keep moving at the rate of 1 per month. Also, to prevent JP's dragging on for months and months, all TAG should be answered within 48hrs.

Also, if anyone is not going to be able to answer tags for a long period, could they please inform the command staff so we can put in a leave of absence for your character.

If anyone has any problems, please don't hesitate to contact me or the other command crew.

I'm also thinking about the plot for our next mission so if anyone has ideas they want to pitch, let me know.

Happy Easter everyone

Sam
Captain Melody Jones.

Posted on Tuesday 16 March 2021 @ 17:59 by Captain Melody Jones in General News
Hi All

I'd like you all to join me in welcoming aboard Lieutenant JG Rylov Carter who is joining us as the new squadron leader.

I hope they enjoy writing with us.

Sam
Melody Jones
Posted on Tuesday 16 March 2021 @ 17:56 by Captain Melody Jones in General News
Hi all.


Hope everyone is ok. Just letting you all know there has been an update to the sim rules:

Sim Rating

Whilst this SIM is 18+ rated, it is not acceptable to post graphic sexual content that would easily be classified as erotica.
Acceptable content:
- Sexually implicit but not graphic content
- Strong violence/physical harm but not gore
- Strong language not suitable for younger readers
- Adult themes
If you are unsure as to if something is suitable, please contact the CO.

Sam
Melody Jones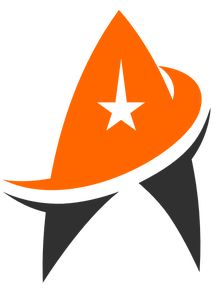 Latest News From Around The Fleet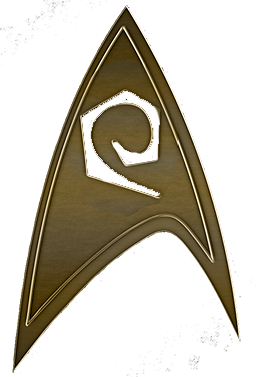 Latest Mission Posts
Mission: A Cry from the Darkness
Posted on Monday 2 August 2021 @ 19:32 by Commander Caroline Miller & Lieutenant Mathias McPhee
ON:

In due time, a winged man came to collect Caroline and the other scientists, and herded them to the lab where artificial wombs were being kept. Tall cylinders with tubes, linking to consoles monitoring the life signs and progress of embryos in various stages of development.

He could have…
Mission: A Cry from the Darkness
Posted on Tuesday 27 July 2021 @ 21:04 by Captain Melody Jones & Lieutenant Hamish Teague
ON:


Hamish felt his heart pounding he had to leave, too many memories were coming to the surface. He was also frightened, he was feeling attraction to Sansa and he felt that wasn't good. It wouldn't end well, much like the others. His heart rate was finally going back to…
Mission: A Cry from the Darkness
Posted on Thursday 22 July 2021 @ 21:34 by Lieutenant Nir'anyar & Captain Melody Jones & Lieutenant Mathias McPhee & Ensign Roger Bumble
ON:

Roger was a little lost. He had spent a couple of days trying to keep up to Millers schedule. As he was now the only counsellor again on the station he had too. The computer notified him that the CMO was back from the mission. So he decided to…
Mission: A Cry from the Darkness
Posted on Tuesday 20 July 2021 @ 16:41 by Civilian Sansa Draxx-Jones & Chief Petty Officer Johnathan "Jack" MacGyver
ON:

Sansa was coming back from the arboretum with Belle. She had taken the small pup out for her usual evening walk and now they were heading back to her quarters for some food. Several male crew members acknowledged her as she walked down the corridor with smiles and polite…
Mission: A Cry from the Darkness
Posted on Saturday 17 July 2021 @ 21:06 by Civilian Sansa Draxx-Jones & Lieutenant Hamish Teague & Civilian Abigale Blackwood
ON:

Sansa made a point of getting to the lab early so she could have a look at what this Hamish Teague had written on whales and much to her frustration.... His writings were..... really good!

She had been hoping that his work would be sloppy, full of cliches, and…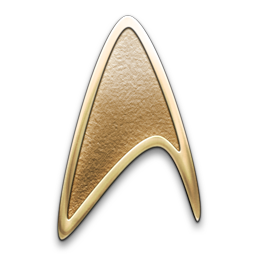 Latest Personal Logs
Posted on Saturday 17 July 2021 @ 16:42 by Gunnery Sergeant Alexander Beck
Personal Log, Gunnery Sergeant Alexander Beck.

Okay, shit just got real.

I just found out that Marika is involved in an away mission that suddenly went sideways. Granted, I taught my wife how to defend herself. It comes with being a mom, part of the territory. She's good with a…
Posted on Saturday 24 April 2021 @ 06:05 by Lieutenant JG Rylov Carter
Personal Log Lieutenant (JG) Rylov Carter:
The pilots on the USS Merlin minus the newly pilots that came aboard with me are starting to become a bit lax. I don't know what the cause of this lax and almost lazy attitude is but I will have to talk to the…
Posted on Friday 26 March 2021 @ 07:35 by Commander Save'ena (Sav) Tillatix
ON:

Sav as waiting in her quarters for Miles to show up so they could go to Supper together. As the XO, he was usually very busy till 2100 hours, but Sav didn't mind. She loved helping him relax, and enjoyed the personal time together when Miles wasn't too tired,…
Posted on Saturday 21 November 2020 @ 22:05 by Captain Melody Jones
Captains personal log, supplemental.


Well well well, where to begin? It's been an interesting mission. So much has happened I've negotiated a peace treaty with a new alien race, me and Draxx are trying for another baby after the injections given to me by Caroline not only will make me…
Posted on Sunday 4 October 2020 @ 21:01 by Ensign Michael Sevmet
Ensign's Personal Log. Stardate *******

Well it's my first day. My transfer orders from the USS Lexington were successfully logged in at 10.00 hrs, and I FINALLY have my own quarters. Thank god this vessel is so big! I'm just about done sharing a cabin with Ensign Taylor. One less…