Welcome to the USS Merlin!

"Magic is believing in yourself, if you can do that, you can make anything happen."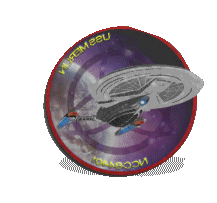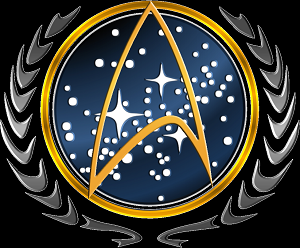 It has been nearly a decade since the Hobus star exploded destroying Romulus and causing various factions, including the Klingons, to prey on the fractured empire. The year is 2395 and the USS Merlin has been launched at a time of great instability. The Merlin is an Excalibur class ship designed as not only a command carrier, but, as a deep space explorer as well (referred to by her crew lovingly as a warp capable starbase). The Merlin has been outfitted with everything she and her crew will need, from defense forces to the latest scientific equipment to the largest diplomatic area that could fit on the ship and even carries a compliment of civilian specialists. This beautiful giant has been given a twofold assignment; the first to protect an unknown area of space at the farthest borders of the Romulan Empire; recently acquired in the Federation treaties. The second to keep the peace, with a renewed focus on exploration and discovery.

Here on the Merlin we strive for 1 thing: to have fun writing. We do this by making sure our stories and writing is the best we can make it. None of us are professional writers, however, we still reach for that excellence. As you look around and think about joining what has become our online family, remember, you won't be joining just the Commanding Officers sim, you'll be joining the crew's sim and it will become your sim too, because it is not just one person who makes a sim, but the simmers who make it a sim. So, look around and read our stories then slip into a uniform and jump in!


**THIS IS AN 18+ WRITING COMMUNITY**















Captain Melody Jones
Commanding Officer
USS Merlin

Lieutenant Commander Mathias McPhee
Executive Officer
USS Merlin

Lieutenant Nir'anyar
2nd Officer/Chief Medical Officer
USS Merlin
Merlin
Home of the Golden PADD 2018 Winner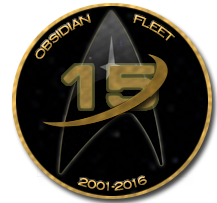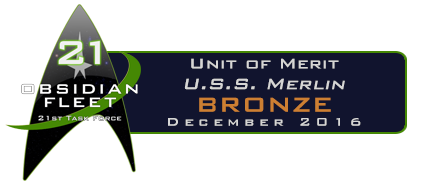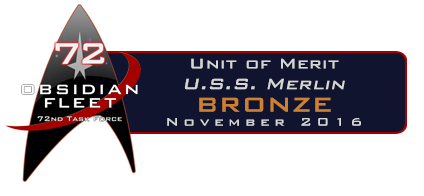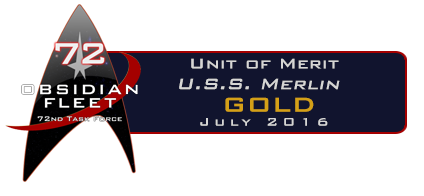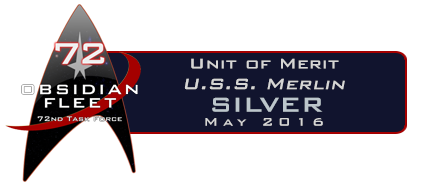 Sim Awards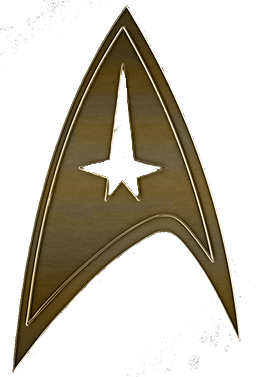 Latest News Items
Posted on Tuesday 9 August 2022 @ 11:14 by Captain Melody Jones in General News
Hey all

I had a quick look at the posting activity and.... wel.... it's not looking too good... :-(

I'm not naming names at this point but we are supposed to post 1 JP every 2 weeks, I know things have been fairly relaxed latly and real life always comes first but only 2 players have posted this month so far. (I know this month has just started and I'm not having a go at any one writer, just bringing this to everyone's attention)


Last Post: Sunday 7 August 2022 @ 19:23
Last Post: Sunday 24 July 2022 @ 19:35
Last Post: Thursday 21 July 2022 @ 09:26
Last Post: Sunday 24 July 2022 @ 19:35
Last Post: Monday 18 July 2022 @ 12:12
Last Post: Sunday 7 August 2022 @ 19:23
Last Post: Tuesday 12 July 2022 @ 19:44
Last Post: Saturday 18 June 2022 @ 17:54
Last Post: Thursday 21 July 2022 @ 09:26
Last Post: Thursday 14 April 2022 @ 20:41
Last Post: Wednesday 15 June 2022 @ 07:48

If anyone has saved posts in progress could we have some posted in August please?

If anyone is stuck, please don't suffer in silence. The Command team and I are here to help you. Just drop us a DM, an email or send us a message on Discord.

A few more JP's this month would be nice :-)

Thanks to all for your time and effort in creating in-depth characters and really interesting story arcs.

If anyone would like to chat, my door is always open.

Sam
Captain Melody Jones


Posted on Wednesday 8 June 2022 @ 20:26 by Captain Melody Jones in General News
Evening all. The new mission has kicked off:

The USS Merlin is undergoing extensive repairs and upgrades at Deep Space 21. Meanwhile, its crew are enjoying some well earned rest and relaxation. Melody and Draxx have taken the newest members of their family to the nearby planet of Ba'Ku where the Federation has established a separate outpost on the far side of the planet.
While learning to be a mom all over again, Melody and Draxx are also learning new things about each other and themselves … As are all the other members of the crew.

I'll be starting a big JP shortly with all writers as we arrive at Deep Space 21.
Posted on Sunday 15 May 2022 @ 10:16 by Captain Melody Jones in General News
I'm afraid that due to RL commitments, The writer of Commander Rejal has left the Merlin. We wish him all the best for the future. Lieutenant Commander McPhee is taking over as XO and Lieutenant Nir'anyar will be second officer.

Sam
Captain Melody Jones
Posted on Monday 4 April 2022 @ 16:45 by Captain Melody Jones in General News
Hello all


I'd like you to join me in welcoming back Hadir Prenar who will be writing Lieutenant Pete "Maverick" Mitchell, our new Chief Flight control officer. Some of you may remember Lieutenant Michael Ki MD who they wrote last time they were on board and who might be making a guest appearance. I hope they enjoy writing with us once again.


Sam
Captain Melody Jones
Posted on Sunday 9 January 2022 @ 14:09 by Captain Melody Jones in General News
Hello all


I'd like you to join me in welcoming Lieutenant JG Korotayev Tarr who will be our new Infiltration Specialist I hope they enjoy writing with us.


Sam
Captain Melody Jones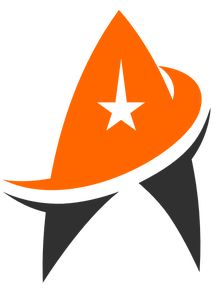 Latest News From Around The Fleet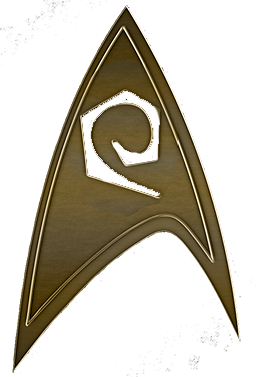 Latest Mission Posts
Mission: Revelations
Posted on Wednesday 10 August 2022 @ 20:04 by Lieutenant Ricardo Draxx & Captain Melody Jones
ON:

Melody had just popped out for a moment to have a chat with Sansa, having seen her, Hamish and Belle setting out for a walk leaving Draxx with the twins for a moment.

"Well well, we meet again Lieutenant" An unexpected voice interrupted the quiet, revealing a man dressed…
Mission: Revelations
Posted on Tuesday 9 August 2022 @ 17:26 by Lieutenant Commander Mathias McPhee & Lieutenant Gregor Morgan
//ON//

Gregor was excited as he hurried back to their quarters, He had managed to get the use of a shuttle pod for the next two days. He had already replicated a camping set and set them by the inside of the doorway when he entered their room. " Good…
Mission: Revelations
Posted on Tuesday 9 August 2022 @ 12:58 by Captain Melody Jones & Civilian Sansa Draxx-Jones & Lieutenant Hamish Teague
ON:

Sansa had decided to take around the beautiful lake they were stopping next to with Hamish and Belle. As they stepped out of their cabin she held Hamish's hand with one hand and Belle's leash with the other. The little pup was quite curious and very excited wanting to…
Mission: Revelations
Posted on Tuesday 9 August 2022 @ 12:50 by Captain Melody Jones & Civilian Sansa Draxx-Jones & Lieutenant Ricardo Draxx & Lieutenant Hamish Teague
ON:

The Sunlight coming through the cracks in the curtains caused Melody to stir and she stretched. They had only been on the planet overnight but, due to the metaphasic radiation in the planet's rings, she already felt 10 years younger and full of energy. The signs of childbirth were…
Mission: Revelations
Posted on Sunday 7 August 2022 @ 20:23 by Civilian Sansa Draxx-Jones & Lieutenant Nir'anyar
ON:

This was the first time Sansa had been onboard a Federation-run Cardassian space station. She would be happier when she could get back on board the Merlin with Hamish and her parents as the beds were.... uncomfortable to say the least. Still, Mom had said that Commodore Haistro was…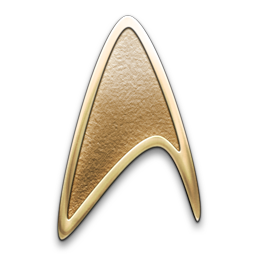 Latest Personal Logs
Posted on Monday 13 December 2021 @ 05:12 by Lieutenant JG Kevin Bacon
I've been aboard for several days now and all I have done is read over intelligence updates and catch up on the mountain of paperwork that was left over from the last Intelligence officer that was aboard. I was beginning to feel somewhat sleepy and stood up to go over…
Posted on Saturday 9 October 2021 @ 16:52 by Captain Melody Jones
ON:

Captain's log: Mission day 3, 0700

It's with mixed feelings that I make this log entry. Sansa has just departed last night on the USS Santa Maria with Lieutenant Teague and Fay to help settle what hopefully will be the first group of Humpback whale colonists. I must admit…
Posted on Monday 4 October 2021 @ 23:03 by Lieutenant Marbim Rejal
"Well, she's gone. Who I thought was the love of my life, and who I wanted to spend my future with has left. We'd had no argument, no disagreements, all I found was a note and the promise items I'd given her. She has also blocked my ability to communicate…
Posted on Monday 4 October 2021 @ 02:16 by Lieutenant Gregor Morgan
By the Gods!! I am looking forward to begin construction on the Rams Head and get her up and running. It will be designed on a quaint English country side pub. Nothing to big or fancy, Just a place where one can go to unwind with a few friends and…
Posted on Saturday 17 July 2021 @ 16:42 by Gunnery Sergeant Alexander Beck
Personal Log, Gunnery Sergeant Alexander Beck.

Okay, shit just got real.

I just found out that Marika is involved in an away mission that suddenly went sideways. Granted, I taught my wife how to defend herself. It comes with being a mom, part of the territory. She's good with a…